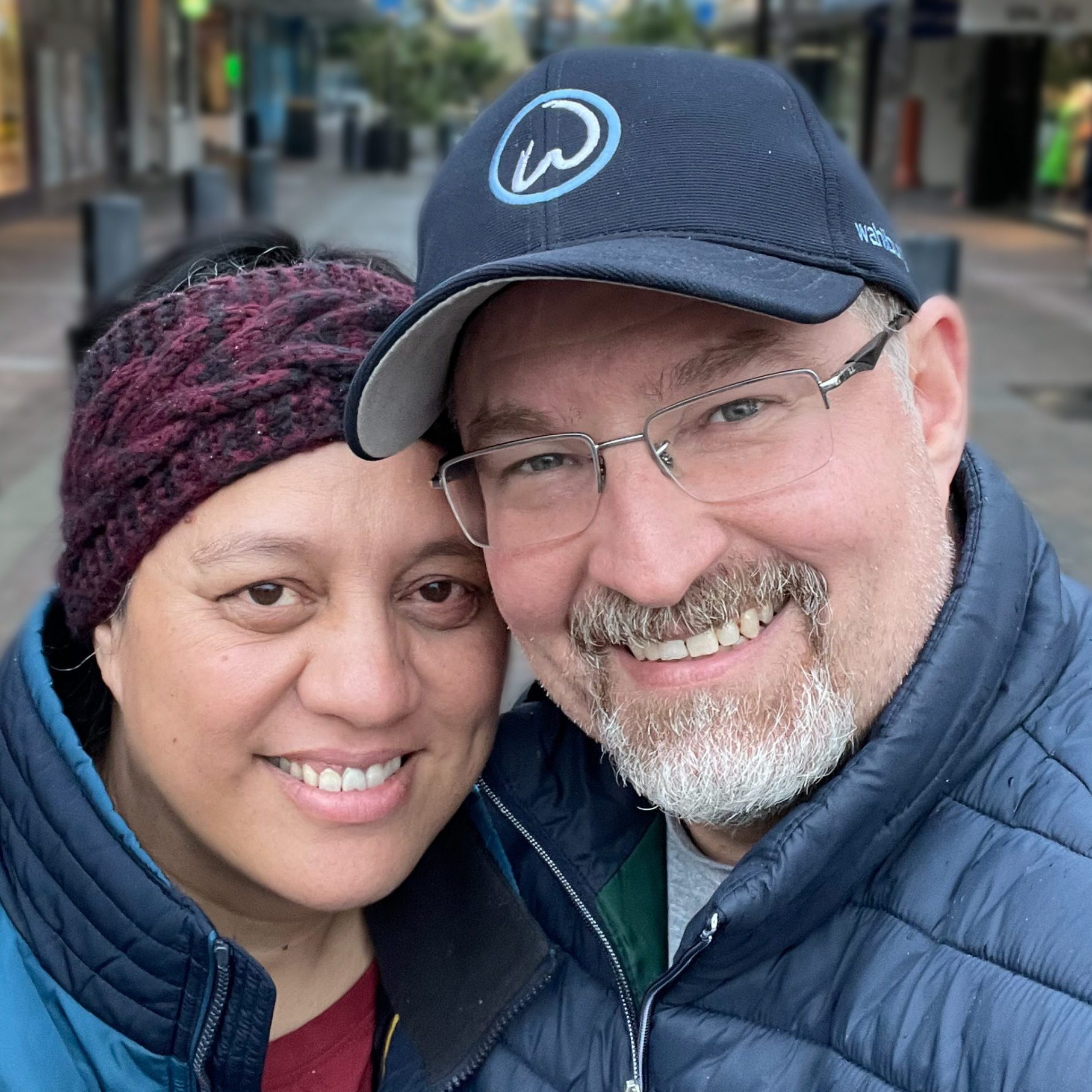 THANK YOU.
I am grateful you have chosen to take the time to consider NewLife Design for your project needs. I hope as you read this short bio about me that it will reveal why NewLife Design is the clear choice for telling the story of your brand YOUR way. 
SO, WHO AM I?
My name is Bill Lystlund – owner/designer/creative of NewLife Design. But I am, first of all, a Christian, the husband of a wonderful wife, and the father of two great kids. I'm the resident geek in our home. Yes, I am kind of weird, but I love to communicate, which is one thing that led me to the world of design. I LOVE to laugh. My college sweetheart, Hayley, is my wife of nearly 30 years, a great co-owner and the best project partner anyone could ask for. I draw experience from several different industries, the most recent of which is audio/video production.
I discovered graphic design in the late 1990s and started with personal and family projects. However, my passion for design took off in 2004 and steadily increased until I was able to create my first commercial logo in 2010.  Since then, I have had the privilege of providing clients with a variety of services including, but not limited to: logo design and brand development, logo vectorization, web design (WordPress), web and social media graphics, print design, publication layout and design, and more. Please take a look at my work portfolio to see examples of these.
MY APPROACH.
My approach to design is evident from the moment you view the NewLife website. The logo icon that is used is what the Maori people of New Zealand call a "Koru". Here is its meaning:
The koru (Māori for '"loop or coil"'[1]) is a spiral shape based on the appearance of a new unfurling silver fern frond. It is an integral symbol in Māori art, carving, and tattooing, where it symbolizes new life, growth, strength, and peace.[2] Its shape "conveys the idea of perpetual movement," while the inner coil "suggests returning to the point of origin".[2] 
Koru. (n.d.). In Wikipedia. Retrieved May 24, 2020, from https://en.wikipedia.org/wiki/Koru#cite_note-:0-2[4]
"Ok, so what does that have to do with how you view design?" Great question – here is the answer. The koru is very personal to someone I love – my wife. Hayley is from New Zealand and she is Maori. So, when it was decided that we would call the business NewLife Design, the Koru was a natural fit because of her heritage. It is fresh and relevant while also showing respect for her heritage.
And that is the key – heritage. You must know who you have been before you can see who you could be. The goal is to communicate the message of your story and image to your audience in the most relevant way possible.
Now that you know a little more about me, let's talk about the project you have in mind.
I look forward to taking this journey with you!